Rosacea Essentials Pack
Regular price

$38.90 USD

Sale price

$36.95 USD
Grahams Natural Rosacea Essentials Pack includes two specially formulated products for rosacea: Rosacea Cream and Anti Redness Wash.
Both products work in combination to cleanse the skin, soothe irritation, reduce inflammation, calm redness and provide hydration.
Benefits
Ingredients
How to use
Shipping

FREE shipping over $75 (USA/Canada)

Flat rate shipping $9.95 under $75 (USA/Canada)

Express shipping from $14.95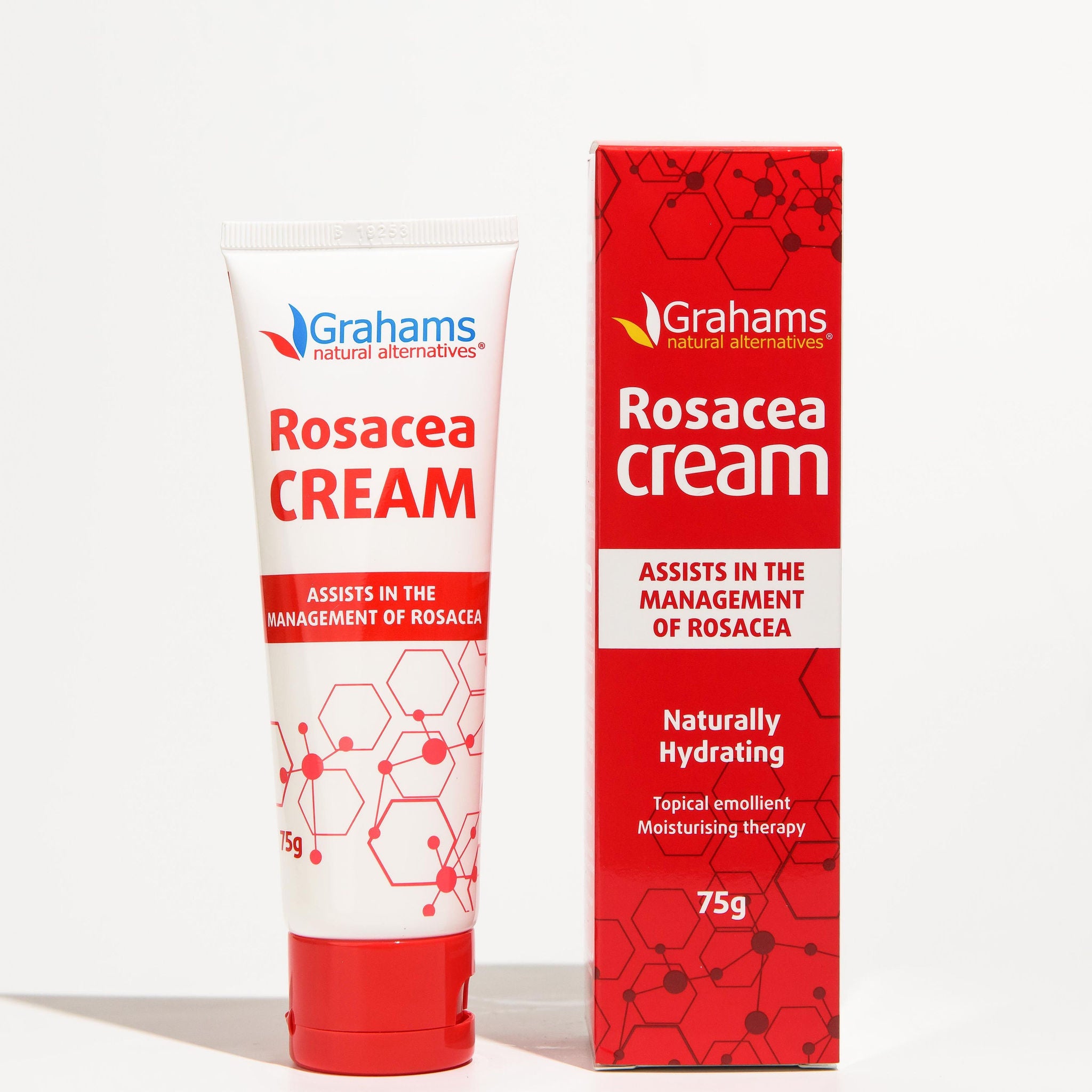 FAQs
Is the Rosacea Cream steroid free?

Yes! We know the harmful affects steroids can have on your skin which is why our entire range is naturally formulated and steroid free.
Can these products be used during pregnancy?

Yes! All of our products are safe to use during pregnancy and whilst breastfeeding.
We always recommend to consult with your healthcare professional if you are concerned.
Which products should be used for Rosacea?
Do you have a sunscreen for rosacea prone skin?

Yes, our Sunclear Sunscreen is suitable for those who suffer with rosacea. It is a naturally formulated, chemical free sunscreen which nourishes and hydrates the skin, whilst protecting from the sun.
Can the Rosacea Cream be used as a daily moisturiser?

Yes, the Rosacea Cream is suitable to use as a daily moisturiser. We recommend to apply to the skin minimum twice daily.
Can the Rosacea Cream be applied under makeup?

Yes, the Rosacea Cream is definitely a suitable moisturiser to apply before makeup!
Best thing ever for rosacea!!
This is the best product I've ever used for my rosacea. I've struggled with it for years and the redness on my face was just impossible to get rid of. I've tried so many different products but this is the first thing that actually made a difference! After about a month I started seeing major results in the reduction of my rosacea. Thank you so much!!!
it works
I have mild rosacea and these are the only products that have done anything to mitigate it. My nose is no longer sore and the redness it greatly lessened. As a bonus the face wash and moisturizer have made my entire face feel smoother. I use both products twice a day.
Hi Joan!
We are so pleased to hear that we have been able to assist your skin.
Rosacea can be a pesky condition, so we are so glad that we have been able to minimise yours!