Face & Eyelid Eczema Cream
Regular price

Sale price

$19.95 USD
Grahams Natural Face & Eyelid Eczema Cream has been clinically developed from natural ingredients to soothe and relieve the symptoms of eczema.

It is specifically formulated for the face and eyelid area, as well as other sensitive areas of the body.

Whether you are suffering from eczema, dermatitis, or exceptionally dry skin, the Face & Eyelid Eczema Cream will moisturise the area, control the spread of bacteria, and calm the symptoms associated with those conditions.
Benefits
Ingredients
How to use
Shipping

FREE shipping over $75 (USA/Canada)

Flat rate shipping $9.95 under $75 (USA/Canada)

Express shipping from $14.95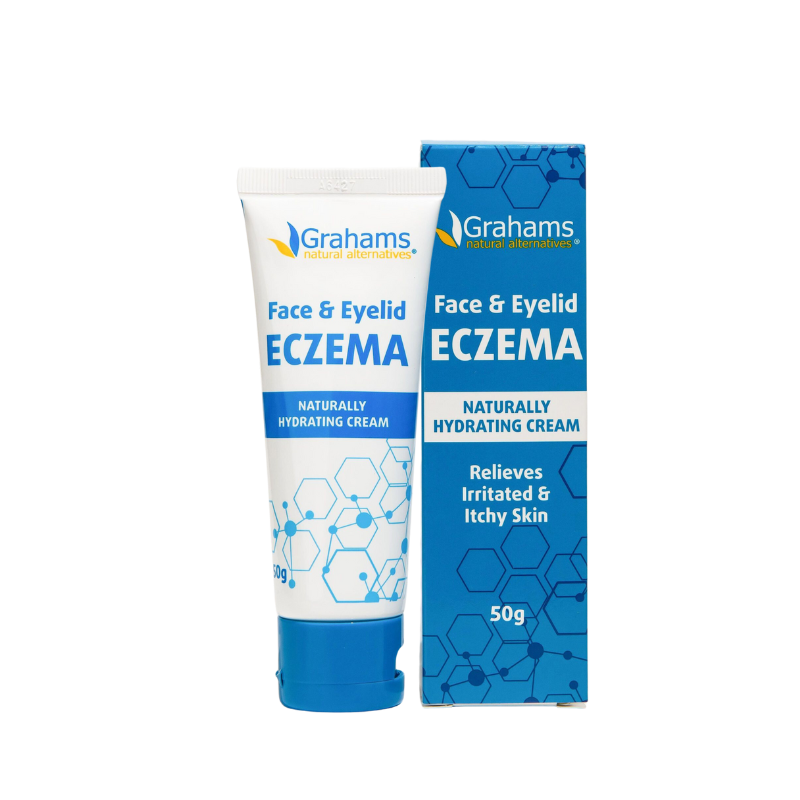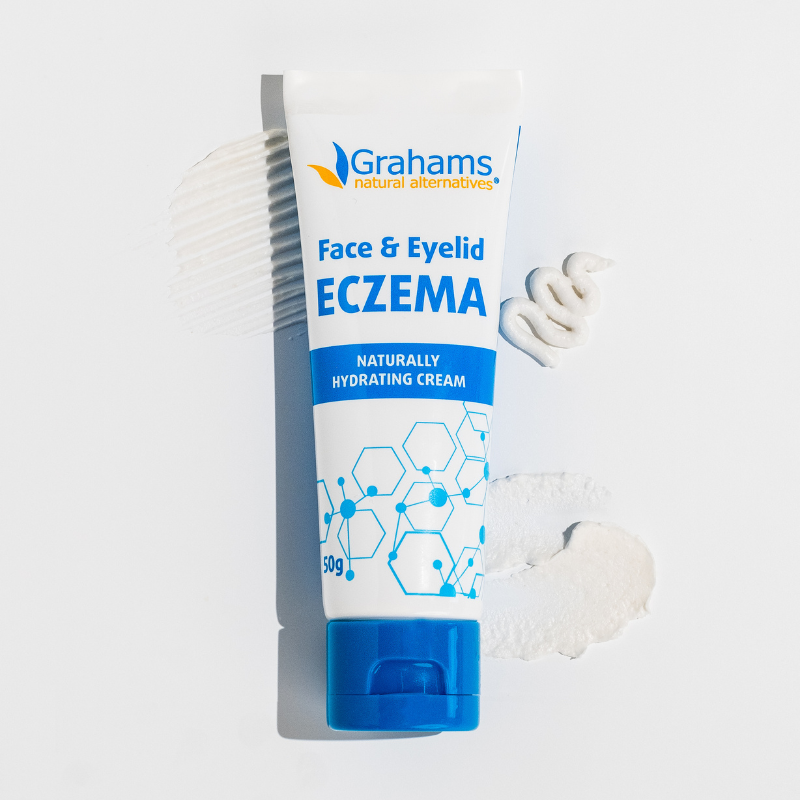 FAQs
Is the Face & Eyelid Eczema Cream suitable for Perioral Dermatitis?
Can I use this cream on my ears?

Yes, the Face & Eyelid Eczema Cream is suitable for all external areas of the body, including the ears.
It can also be used on all sensitive areas of the body.
Can I apply this cream under makeup?

Yes, Grahams Natural Face and Eyelid Eczema Cream can be used as a base under makeup. Allow the cream to fully absorb into the skin before applying makeup for best results.
Does this cream contain any steroids?

No, we understand the harsh affects that steroids can have on your skin which is why we have formulated our entire range with the use of natural ingredients which are steroid and chemical free.
Can this cream be used daily as a moisturiser?

Yes, Grahams Natural Face and Eyelid Eczema Cream can be used as a daily moisturizer for individuals with eczema-prone skin on the face and eyelids. It helps provide hydration and nourishment to the skin while managing eczema symptoms.
Baby body wash with oil and C Cream are amazing !!
So my Grandson is having amazing results with these products . He went from having a red , sore and sometimes bleeding face to hardly being able to notice it . You only need a small amount and get amazing results ! Thank you again Grahams Natural . I will be putting my order in again this weekend for more body wash 😊 and a few others to try . I added a before and after pic of my grandson, to see the difference.
Very effective
I was very pleased with this cream. I used it on some patches on the eyelids and under the eyes where the skin was very red and dry.
Nothing else had worked, apart from steroid cream, which worked well, but then the redness broke out again. I didn't want to keep using steroids, so got the Graham's cream.
After a few applications of the Graham's cream the skin was back to normal and I haven't had another outbreak. Would definitely recommend.
Hi Vicki, thank you so much for your testimonial on the Face & Eyelid cream. We are very pleased to hear how well it worked for you and that you were able to stop using steroids!