C+ Eczema & Dermatitis Cream
Regular price

Sale price

$19.95 USD
Grahams Natural C+ Eczema Cream contains clinically tested ingredients which aim to reduce redness and inflammation of the skin. People suffering from eczema and dermatitis would understand that once you start scratching it's hard to stop.

Continuing to scratch will cause infection and bacteria to spread, while also worsening the skin condition.

C+ Eczema & Dermatitis Cream works to calm the skin, control the spread of bacteria and hydrate the skin.

Check out the Ultimate Eczema Guide for the latest information on treating eczema.
Discover helpful tips and insights on managing eczema flare-ups in our blog, Managing Eczema Flare Ups.
Benefits
Ingredients
How to use
Shipping

FREE shipping over $75 (USA/Canada)

Flat rate shipping $9.95 under $75 (USA/Canada)

Express shipping from $14.95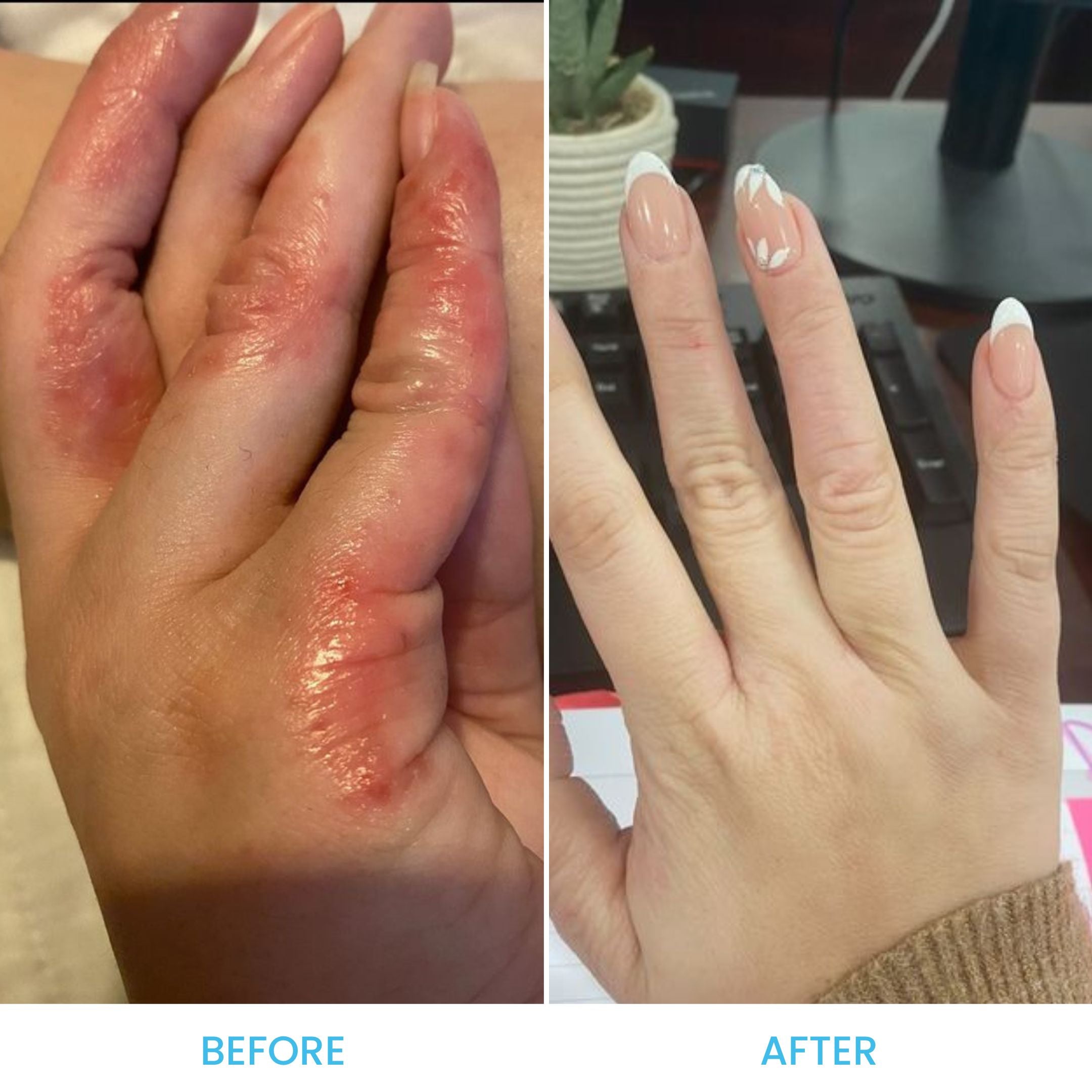 FAQs
Can these products be used during pregnancy/breastfeeding?

Yes! As our products are naturally formulated and steroid free, they are safe to be used throughout all stages of life including during pregnancy and when breastfeeding.
Do these products contain steroids?

No! Grahams Natural eczema products are free from harsh chemicals such as steroids, parabens, artificial fragrances, petrochemicals, and sodium lauryl sulfate (SLS). They are formulated with natural ingredients to minimize the risk of skin irritation.
Which eczema product is best for me?

Face Eczema - Face & Eyelid Eczema Cream

Body Eczema - C+ Eczema & Dermatitis Cream

Inflamed Eczema - Eczema Gel

We recommend to use all products in combination with the Body & Bath Oil.
The Eczema Gel can also be used in combination with any of the products.
Can I use the eczema products on my child?

For children and babies aged 0-12 years of age, we would recommend to use our Baby Eczema range.
I have dermatitis, can I use these products?

Yes, our range is formulated for both eczema and dermatitis.

Perioral Dermatitis - Face & Eyelid Eczema Cream

Contact Dermatitis - C+ Eczema & Dermatitis Cream

Seborrheic Dermatitis (scalp) - Scalp Relief Shampoo & C+ Eczema & Dermatitis Cream
Relief For Granddaughter
We purchased the starter kit for severe eczema, this is a miraculous product, it has provided her with relief that we were unable to get from any prescription medicine she has been given. She no longer has cracks in the folds of her feet and arms, she is 4 and looks forward to getting it put on! We just signed up for reoccurring shipments. We are so impressed with your product it's truly amazing! Thank you!!!!
It's Works! As A Mom I Highly Recommend!
My infant baby was totally fine, but then when she turned 2 months old she started developing a "rash" on her cheeks and small patches on her arms, legs, back and stomach. According to her dr and everyone else it was because of her spit up ect. Her dr said it would go away on its own but 2 months later she finally recommended to put hydrocortisone cream 1% 2-3 times a day because it's was getting worse and the small patches were overtaking her tiny cheeks. (I was so concerned about putting the cream because of the chemicals & steroids but my mom heart couldn't handle watching my baby cry and scratch herself because she was soooo itchy and her scratching at it made it flare up even worse). The dr recommend I wash her face every night & then apply the regular hydrating cream on her cheeks since that's where it was really bad (I used gold bond eczema creams) & a little cortisone. I literally saw results and her cheeks were about 70% better the next day & the ones on her body's were completely gone and the 2nd day it was completely gone from her cheeks too. BUT it came back HARD a week later, I realized it came back because I wasn't applying as much cortisone as I did in the beginning. I DID NOT like this, also I realized 2 weeks later that washing her skin daily was NOT doing good but only keeping it moist and not letting the eczema heal. I then started searching for holistic remedies & I started the oatmeal baths it WORKED for a little while. But it kept coming back, one week would be perfect no signs and then it would come back hardcore! I felt helpless, until I searched on TikTok lol yes TikTok and I came across the page that promotes this cCream lotion and I saw how the kids and the woman literally had their eczema cleared and well as a mom feeling helpless I decided to give it a shot.
As soon as I got it I applied it to clean skin (I mixed it with the gold bond Eczema, 1% cortesone & cCream lotion) I applied it 2-3 times a day and it was gone within days. I actually saw results it did not disappear the next day but the rash/eczema patch was shrinking & got SMALLER slowly disappearing! I was so happy! And till they day it's gone! There are moments it flares up a little when she gets something sticky and isn't cleaned off fast but it never gets crazy anymore I immediately apply the cCream & a little cortisone and the eczema/rash is GONE within a day. The eczema/patches on her body are completely gone and have never came back since. My baby is 1, I'm so happy I can't imagine my baby going through it with those aching itchy cheeks. (When I say it flares up some time I mean like randomly sometimes months go bay and nothing). Yes she may have outgrown it like her doctor says but I STRONGLY believe that cCream eczema cream is what help my baby! HIGHLY RECOMMEND!