Mega Oil
Regular price

Sale price

$23.95 USD
Grahams Natural Mega Oil is a supreme blend of omega 3,6 & 9 oils that are mixed with only the finest ingredients to improve and maintain general health and vitality.

Mega Oil is amazing for people lacking essential oils and fatty acids, and is especially designed for people with sensitive skin. Specifically, our oil works to treat gut issues that can contribute to skin disorders and overall health issues. 
Check out our complimentary Mega Oil Recipe eBook for endless ideas for incorporating this versatile oil!
To learn more about the benefits of omegas for skin health and how Grahams Natural Internal Mega Oil can be a valuable addition to your daily routine, read our comprehensive blog: "Are you getting your daily dose of omegas?"
Benefits
Ingredients
How to use
Shipping

Flat rate shipping $9.95 (USA/UK/Canada)

Express shipping from $14.95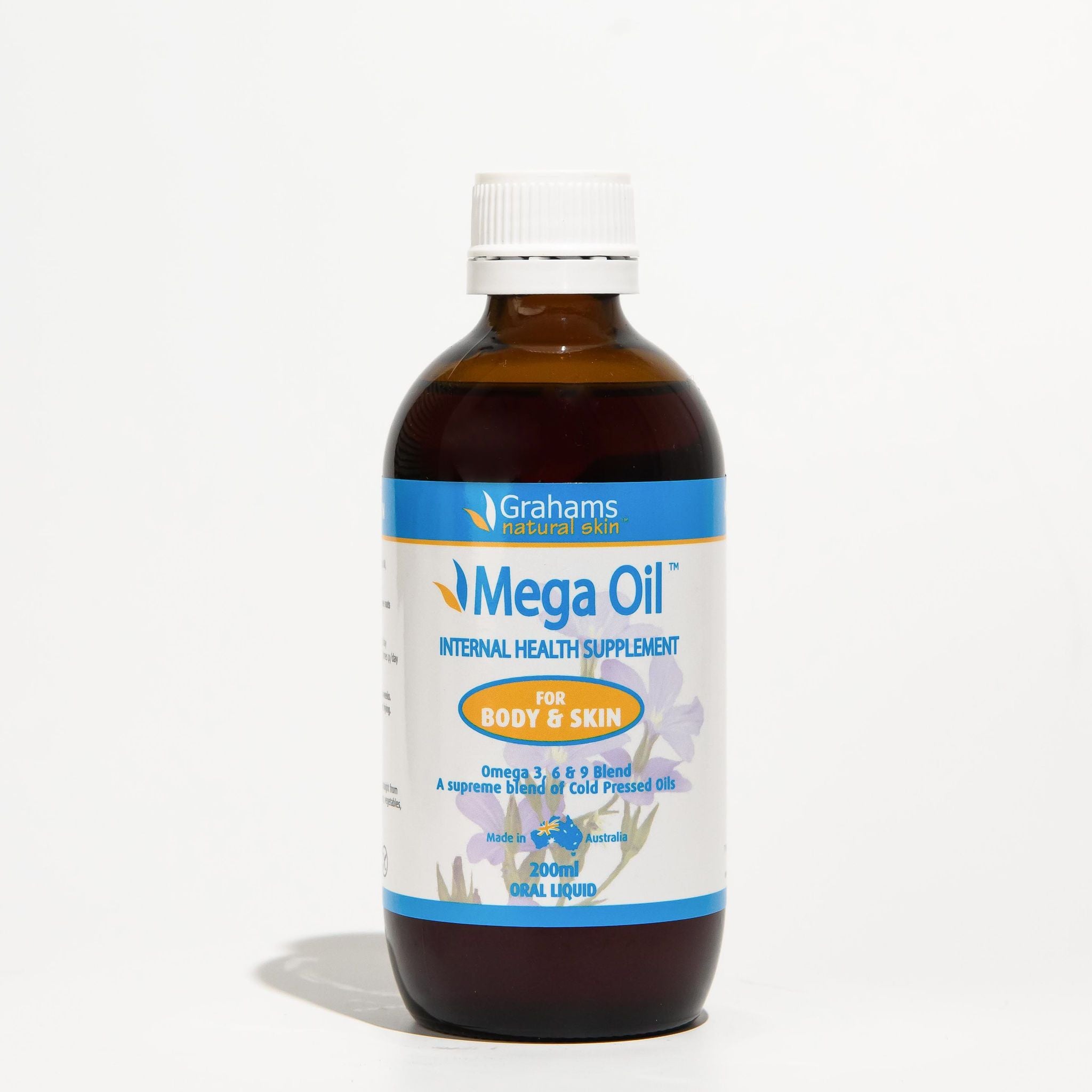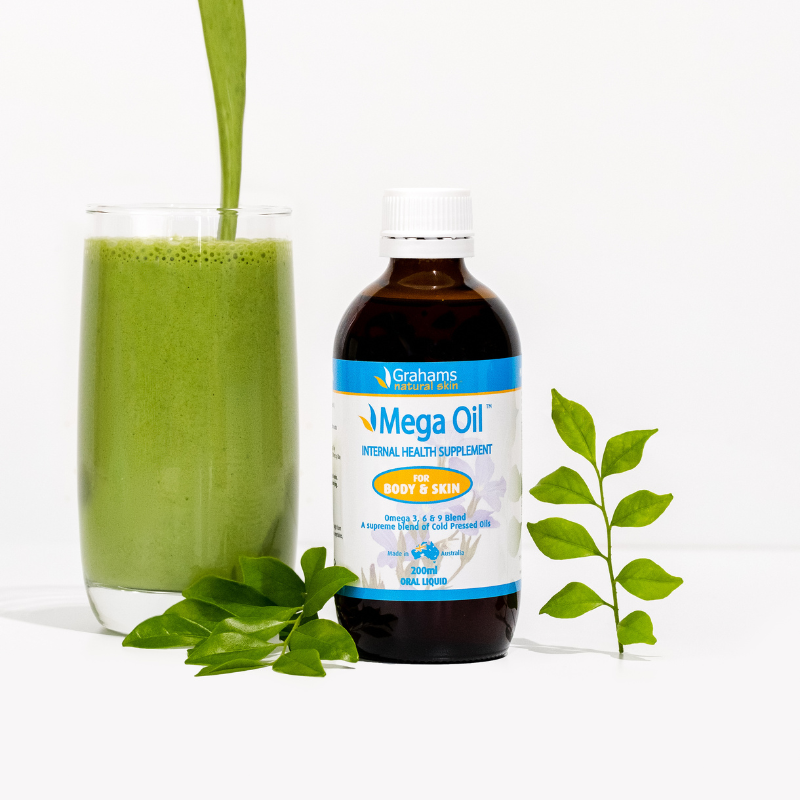 Very beneficial
The oil is good and works after a while I would say around 2-3 weeks you start seeing the result tastes horrible, but in the end of the day if you are seeing results it's worth it
However my only concern and disappointment is that their authorized seller in DUBAI have very limited products and don't sell mega oil had to pay around 32USD for shipping their products which is quiet expensive, grahams natural team if you are viewing this review please do something about it, mega oil should be sold in Dubai and your products needs to be more accesible
Other than that their products are worth trying for some promising results
Hi Muhammad, thank you so much for your review! We are so pleased to hear that you are getting such good results from the Mega Oil. It does normally take a few weeks to start to see results so that is great that you persevered.
I hear your concerns on the taste but we do have several recipes on our website that can help with this!
We will reach out to our Distributor in the UAE and voice our concern regarding stock levels and the supply of Mega Oil. Thank you for highlighting this for us. Shannon
A huge difference
This isn't the tasty of the bunch but I have felt a difference in my bathroom activities lol .
Hi Zoe, i love this!! We have some great recipes on our website where you can add Mega Oil to already prepared foods to it make it taste yummy! Good to know about the bathroom activities! It definitely helps to get things 'moving'! LOL!!