C+ Eczema & Dermatitis Cream
Regular price

Sale price

$19.95 USD
Grahams Natural C+ Eczema Cream contains clinically tested ingredients which aim to reduce redness and inflammation of the skin. People suffering from eczema and dermatitis would understand that once you start scratching it's hard to stop.

Continuing to scratch will cause infection and bacteria to spread, while also worsening the skin condition.

C+ Eczema & Dermatitis Cream works to calm the skin, control the spread of bacteria and hydrate the skin.

Check out the Ultimate Eczema Guide for the latest information on treating eczema.
Discover helpful tips and insights on managing eczema flare-ups in our blog, Managing Eczema Flare Ups.
Benefits
Ingredients
How to use
Shipping

FREE shipping over $75 (USA/Canada)

Flat rate shipping $9.95 under $75 (USA/Canada)

Express shipping from $14.95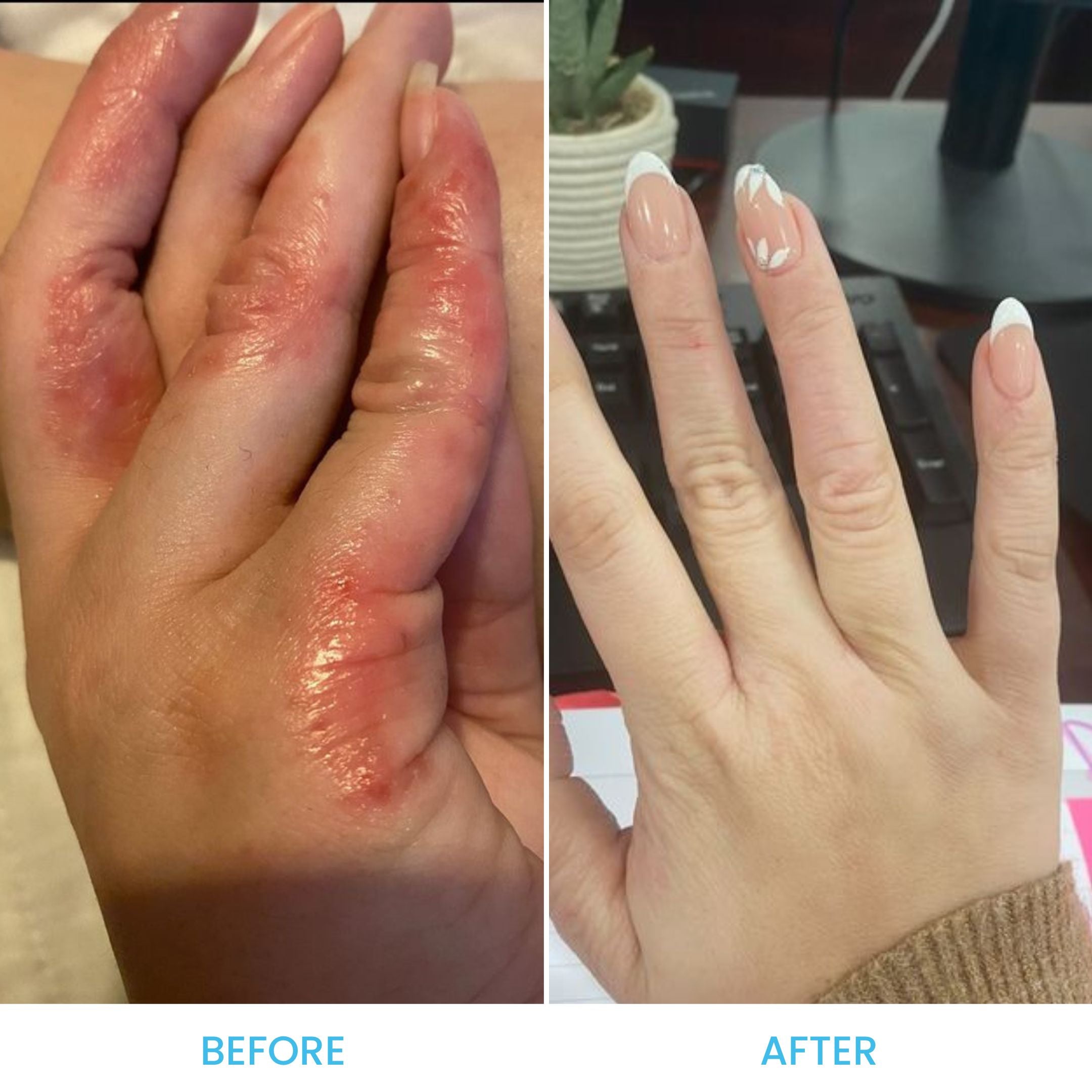 FAQs
Can these products be used during pregnancy/breastfeeding?

Yes! As our products are naturally formulated and steroid free, they are safe to be used throughout all stages of life including during pregnancy and when breastfeeding.
Do these products contain steroids?

No! Grahams Natural eczema products are free from harsh chemicals such as steroids, parabens, artificial fragrances, petrochemicals, and sodium lauryl sulfate (SLS). They are formulated with natural ingredients to minimize the risk of skin irritation.
Which eczema product is best for me?

Face Eczema - Face & Eyelid Eczema Cream

Body Eczema - C+ Eczema & Dermatitis Cream

Inflamed Eczema - Eczema Gel

We recommend to use all products in combination with the Body & Bath Oil.
The Eczema Gel can also be used in combination with any of the products.
Can I use the eczema products on my child?

For children and babies aged 0-12 years of age, we would recommend to use our Baby Eczema range.
I have dermatitis, can I use these products?

Yes, our range is formulated for both eczema and dermatitis.

Perioral Dermatitis - Face & Eyelid Eczema Cream

Contact Dermatitis - C+ Eczema & Dermatitis Cream

Seborrheic Dermatitis (scalp) - Scalp Relief Shampoo & C+ Eczema & Dermatitis Cream
Lifesaver!!!
Suffered with eczema for years on my legs but this year it progressed onto my arms due to stress and I was becoming very self conscious about it and constantly trying to cover it which was making it worse based on it not being able to breathe. Tried everything the doctors could give me for it and nothing worked. So I thought I would give this a try and honestly within about a fortnight of using it my eczema was gone with very little flare ups and the urge to itch was gone completely. This has been a lifesaver for me every time I start to feel a flare up coming on or an itch happening I apply it and it eases straight away. The photos don't do it justice to be honest. Would highly recommend this product to everyone and anyone!
Hi Ellie,
Wow, thank you so much for sharing your photos!
Those are incredible.
We are so pleased that we were able to assist your skin journey in just 2 weeks!
Thank you ♡
Great product
Truly relieved my itchiness and diminished my red patches